Welcome to the Hillcrest Seventh-day Adventist Church!
​
Our congregation has served the greater Nashville area for over one hundred years and we believe that our work is still not done. We are church deeply devoted to Jesus Christ, living out His love in community, and to biblical Christ-centered ministry and discipleship.
​
If you are seeking a community that you can belong to and grow with, we believe Hillcrest is the place for you.
​
Pastor Marlon Reid, Valerie, Luke, Landon & Logan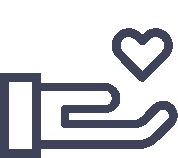 "Whoever is generous to the poor lends to the lord, and he will repay him for his deed."